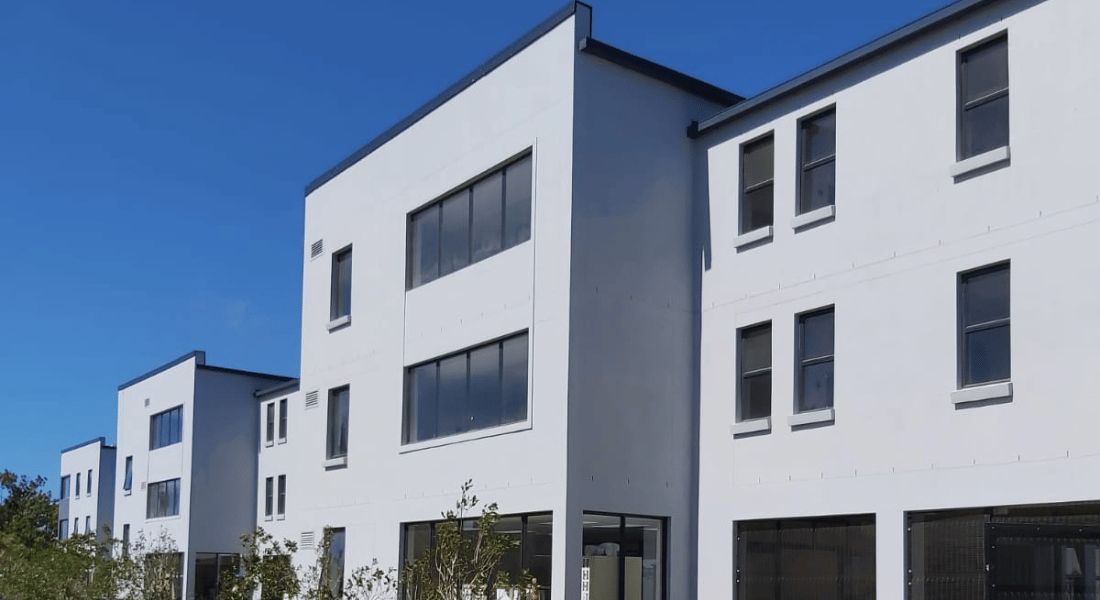 University of Cape Town Avenue Residence
Student Housing & Dining Hall
Gabs Pather, Paulo Teti, Kalpana Mistry, Adnaan Mohammed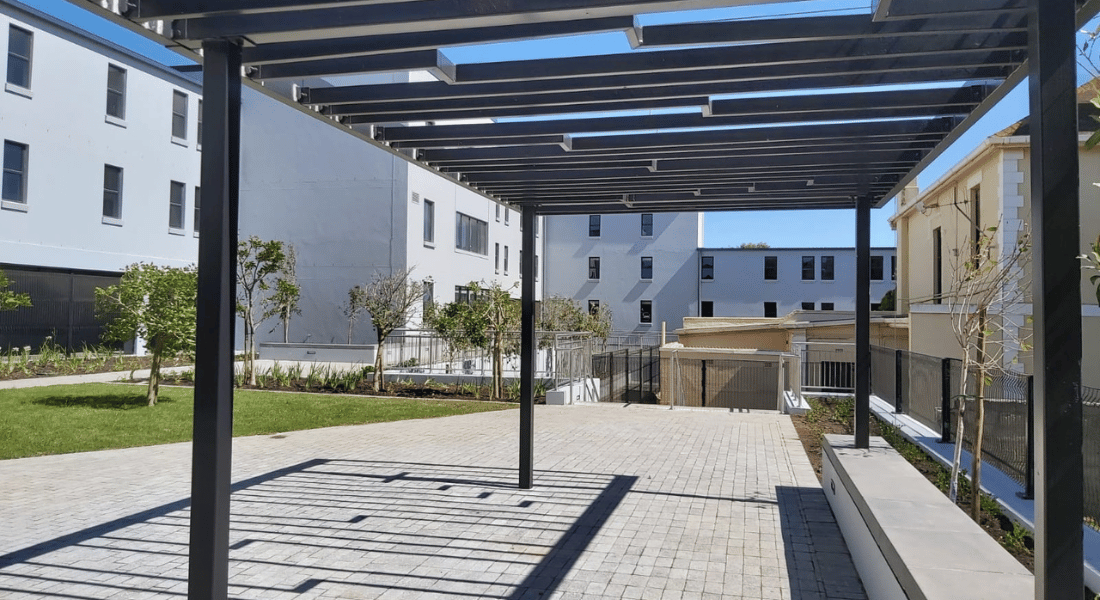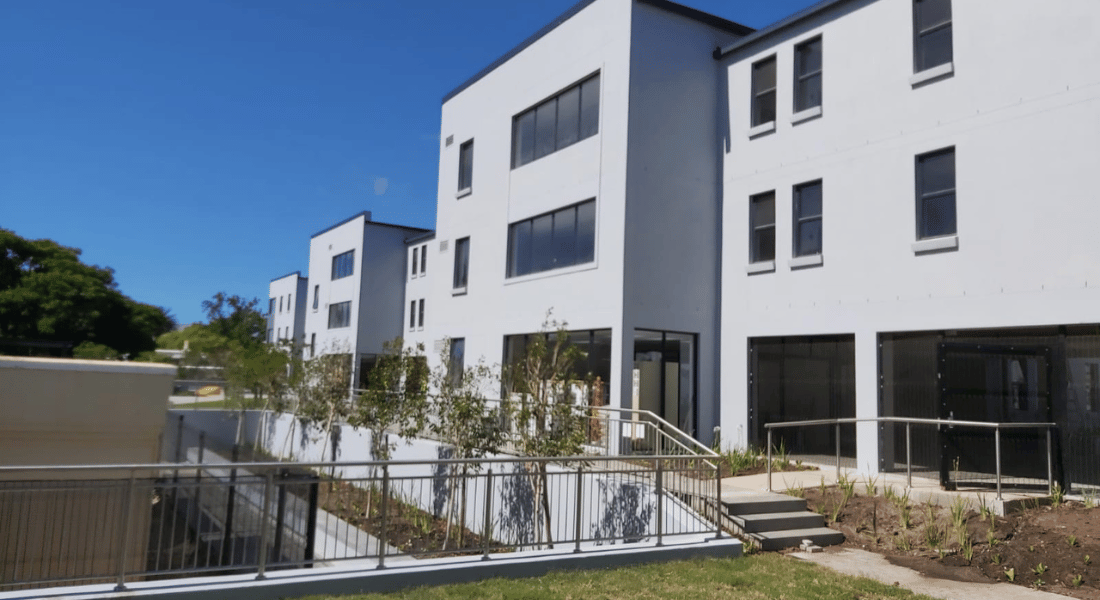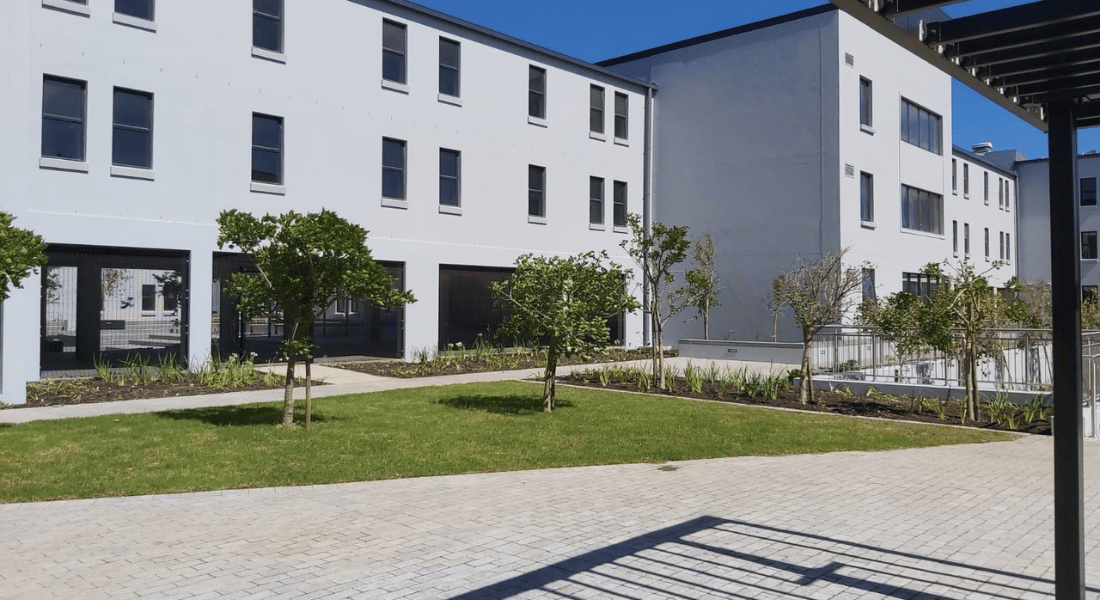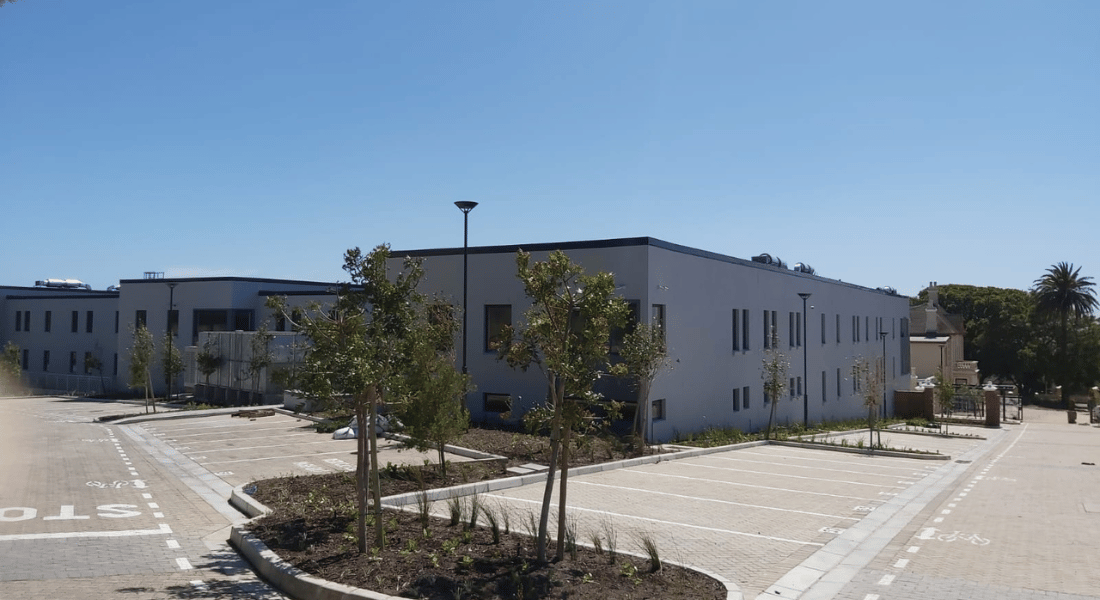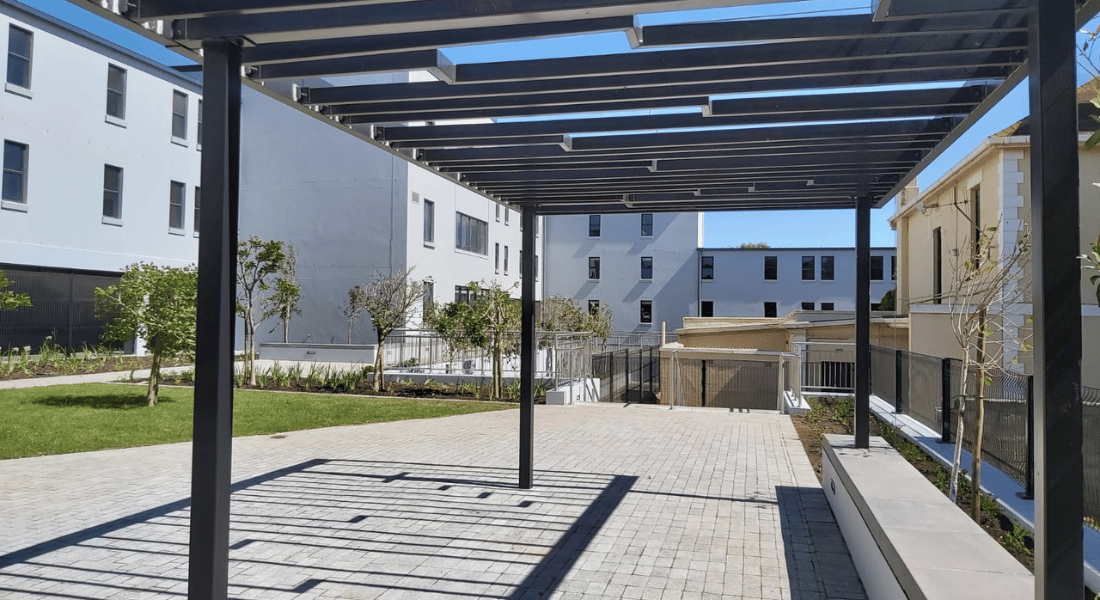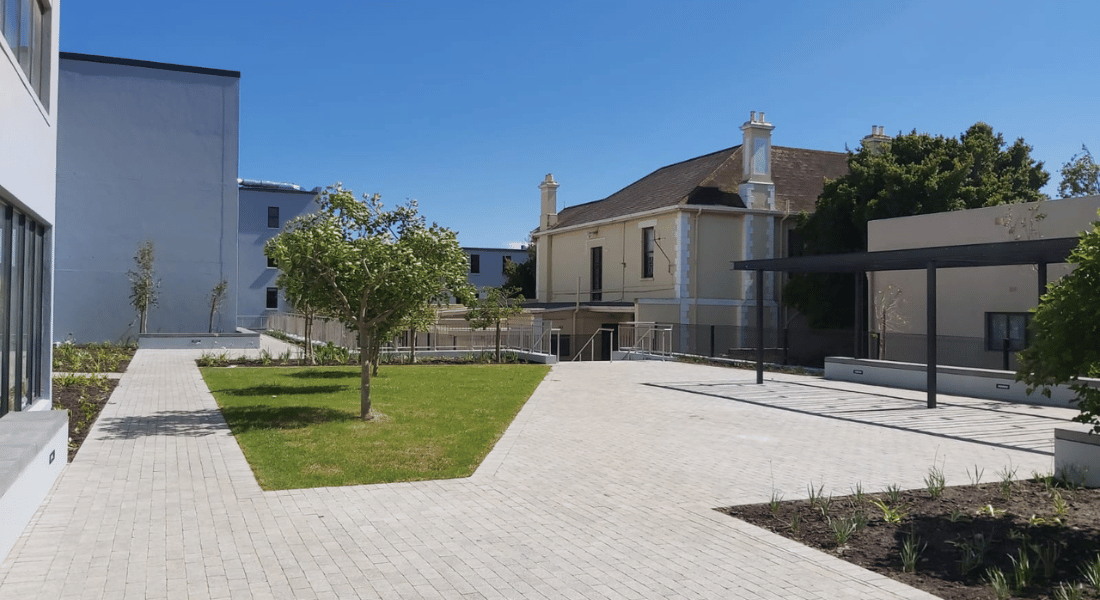 The University of Cape Town's (UCT) Avenue Road Residence in the Mowbray precinct provides 500 additional student beds, an invaluable addition to the university's student accommodation provision.
The residence has a four-star green rating from the Green Building Council South Africa (GBCSA) for its energy and water-saving features. It also includes a full suite of disability facilities. The development is being co-funded by the Department of Higher Education and Training with an additional R130 million from UCT.
The site is bounded by Rhodes Drive (M3), Rhodes Avenue, Avenue Road and Matopo Road in Mowbray. The site of the development is perfectly located to benefit from the community integration. Further to site selection, the building is not isolated from the surrounding community and amenities, promoting access to the facility through public transport and reducing the reliance on private motor vehicles. The redevelopment of an existing site is response to the main principle of sustainability, reusing infrastructure and land that is already built on and occupied.
The tender documentation listed the pursuit of a Public and Education Building Rating, this tool in its current form does not cover the "residential" function space. WSP have therefore developed a project specific Custom Green Star Tool, which addresses all functional spaces of the development using space specific environmental metrics from alternative Rating Tools. The Green Star Multi Unit Residential Tool was used for determining the environmental metrics appropriate to the residential component of the project.
The Student Residence and Dining Hall forms part of a larger precinct, made up of a number of buildings, most of which are heritage-protected. Some buildings and parts of others were demolished to make way for the new structures. The placement of the new structures was carefully thought through in order to enhance and control vehicular and pedestrian movement.
The Residence buildings are organised around three landscaped courtyards, allowing light into the inter-perimeter of the building strips. It forms a backdrop to the existing Avenue and Cadboll House buildings along Avenue Road and creates an edge along Matopo Road. The Residence building accommodates living facilities for 500 students with support facilities, as well as two Warden's apartments.
The Dining Hall is made up of a column-free, multi-functional, 536-seater space, supported by a foyer, toilets, a preparation kitchen and serving spaces. The Dining Hall locates itself close to the new residence building and adjacent to the existing University House Residence, of which it also caters for. Light enters the main dining facility through high-level windows incorporated into the roof design.