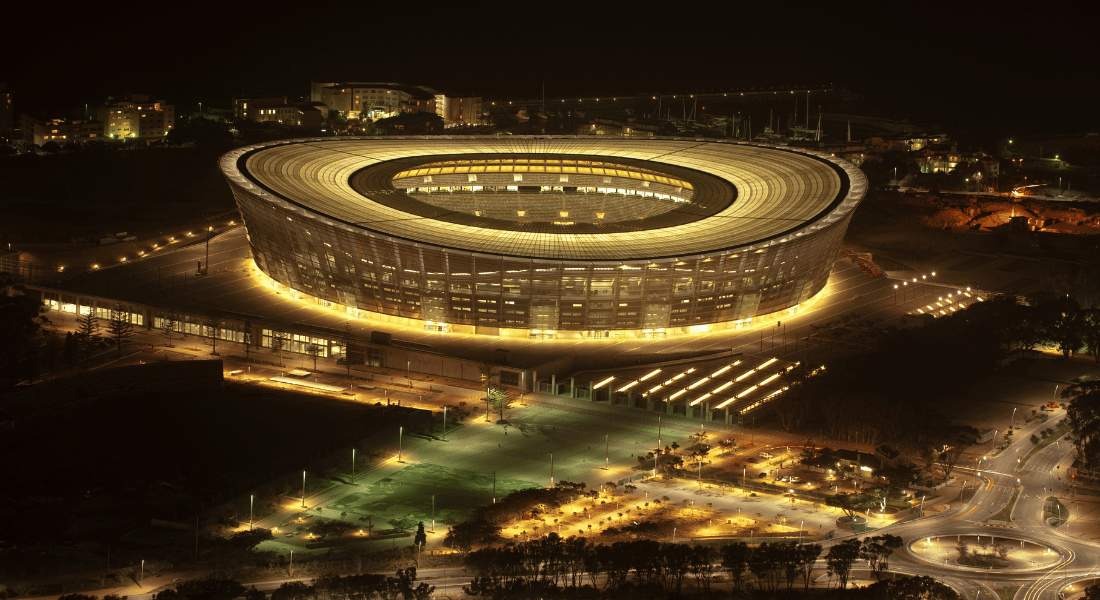 Stadium Urban Designers JV [with Comriewilkinson]
Stadium Architects JV [with GMP, Louis Karol, Comriewilkinson, Paragon + Munnik Visser]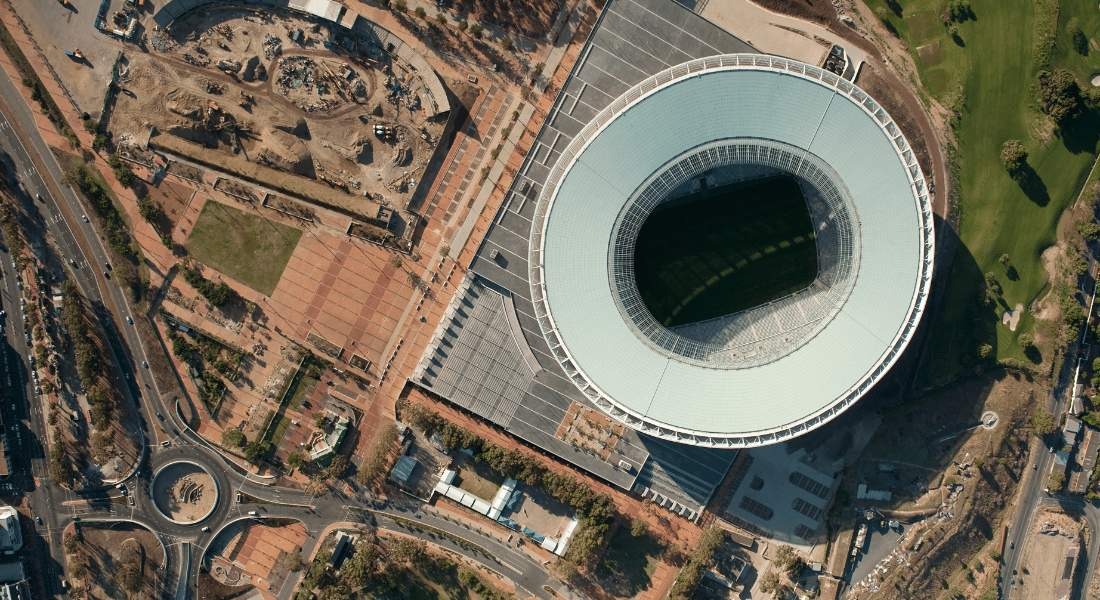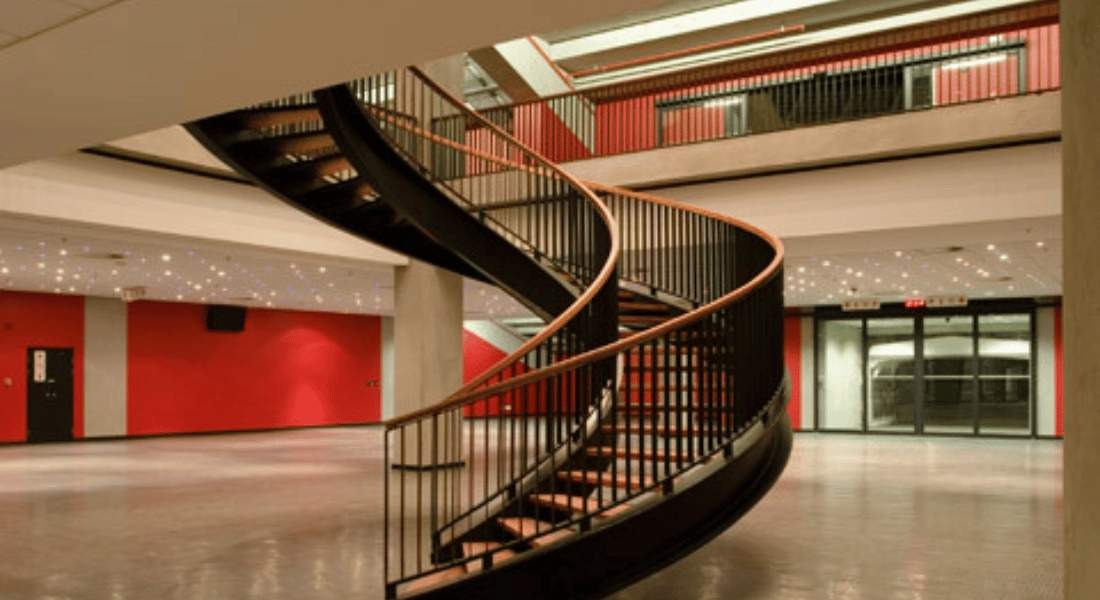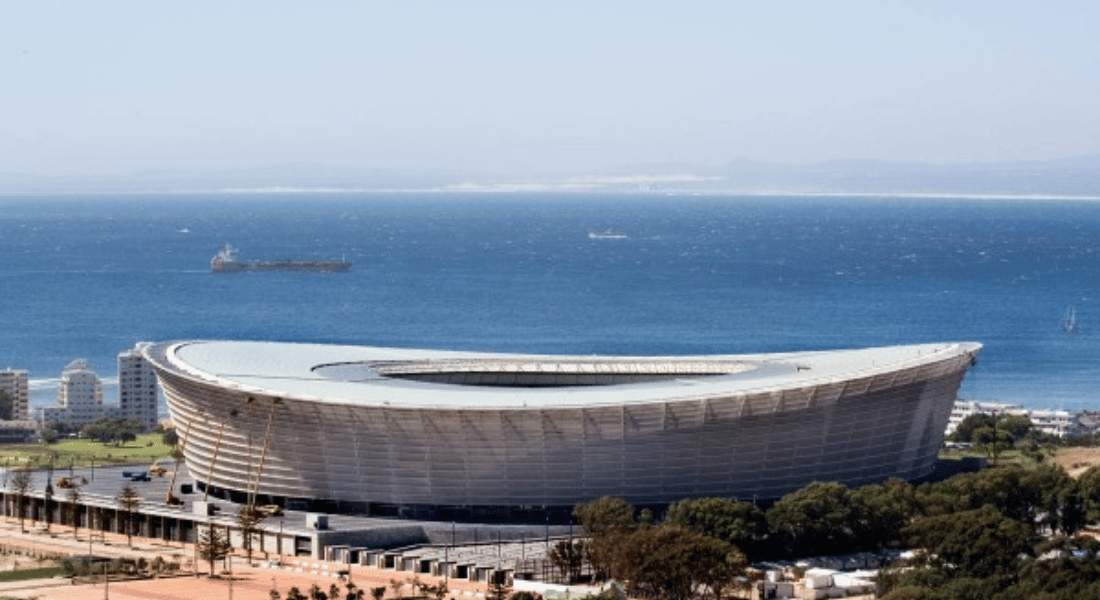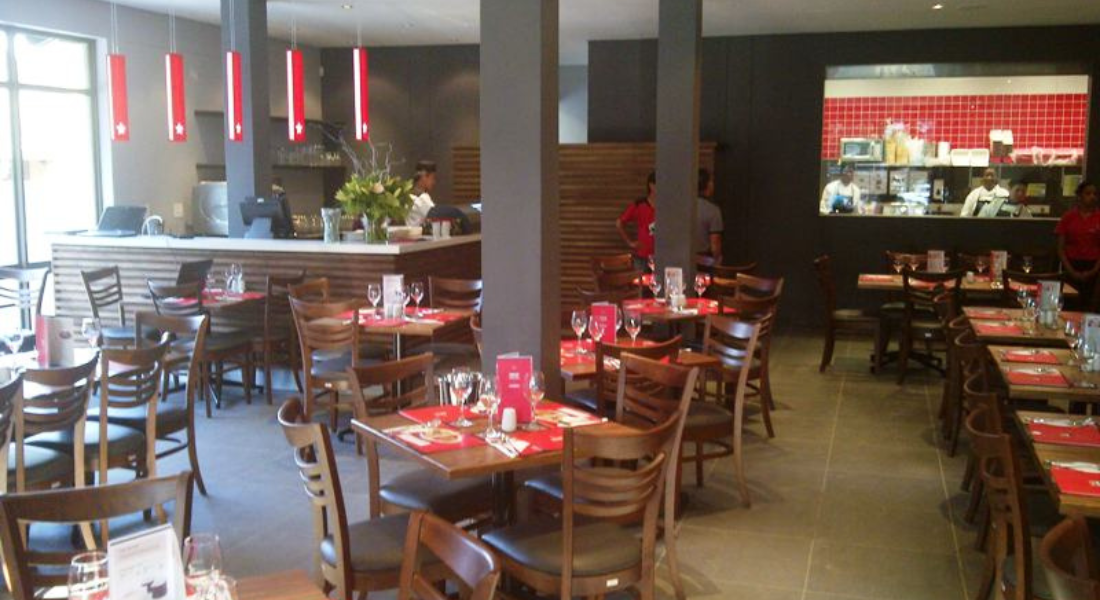 Commissioned as part of a team to design the 68 000-seat 2010 World Cup Stadium. Our urban design approach included the development of public interfaces, the relationship to the Integrated Transport Plan as well as ensuring a spatial logic that unified adjacent developments alongside the Greenpoint Common.
The image of Cape Town is uniquely characterized by the interaction of Table Mountain and Signal Hill, a soft, hilly landscape and the surrounding Atlantic Ocean.
Cape Town Stadium is situated as a solitary body embedded in Greenpoint Common at the foot of Signal Hill and is ordered respectfully into the landscape.
The exterior veil of the stadium was designed as an abstract, linearly arranged membrane construction. The Stadium's unique undulating silhouette, which is the result of the geometry of the stadium body, transforms the stadium into a sculptural object and intensifies its integration into the existing landscape.
The light membrane is composed of expansive concave elements that form a cohesive flowing facade, which follows the stadium's undulating shape. The light-coloured glass-fibre tissue emphasizes this effect, since its colour creates a sense of depth and animation, and the translucent surface absorbs and reflects the effect of the existing daylight. At sunset, the stadium possesses a reddish glow, a blue one on a bright summer day and has a grey appearance on a stormy day in winter.
The stadium, designed to mainly accommodate football and rugby games, provides seating for approximately 53,000 spectators, accomodated over three tiers. Of these seats, 4,800 are business and VIP seats. Thanks to their inclination, all seats possess excellent visibility of the field, within a maximum viewing distance of 190m to the furthest point of the pitch.
The interior of the stadium is designed in such a way that its entire focus is directed on the playing field, creating an intense theatrical atmosphere.
The roof construction is a combination of a suspended roof with radial truss structure. The undulating roof is fitted with laminated safety glass elements and its interior is faced with a diaphanous membrane. Technical features are integrated into the space between the glass roofing and the membrane, such as sound and lighting systems. This space also provides protection from the weather and serves as a sound insulating volume.
The Stadium is carefully positioned on top of a podium, one which responds to the historic fabric of the city and to the stadium itself. Given its respectful reserve, Cape Town Stadium has become one of the city's landmark features. It has become a catalyst to integrate its direct surroundings around the Greenpoint Common and will function as an additional impetus for further positive developments in the adjoining urban structure, neighbourhood and the entire urban fabric.